This term our topic is, 'Extreme Climates. This is an exciting topic all about extreme weather conditions and about extreme climates in different parts of the world. This topic is AWESOME, thought provoking and will inspire some brilliant art work linked to the desert scenery and African animals. Children will learn a lot of key facts and also get a chance to create wind socks, rain gauges and their own rainbows. The children will learn all about different parts of the globe, different types of weather and the impact weather has on different culture's lives.
In literacy, we will begin by looking at poetry to perform. This will incorporate what elements are needed to make a fantastic performance and will incorporate the use of pace, beats and tone. Children will become familiar with a range of amazing poetry and will then end this unit by producing their own raps to perform. I, myself, will have to rap several times in front of the class so I am sure they will be coming home with some humorous stories to tell! We will then move on to information texts. These will be linked to our topic and will be all about rainforests! The children will help me produce a multi-layer information book before, finally, making their own. They are sure to become mini rainforest experts!
During Science this term, our new topic is 'Plants' with a focus, predominantly, on what plants need to survive, how water moves around the plant and the different jobs that different parts of a plant do. Children will get to produce some beautiful artwork on plants and will take part in numerous investigations within class too.
You can find out about the learning we have planned for the weeks ahead in our Class Newsletter.
Great websites
Here are some links to webpages that you might like to visit
Hit the Button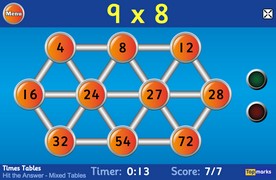 An interactive maths game with quick fire questions on number bonds, times tables, doubling and halving, multiples, division facts and square numbers.
Speed Challenge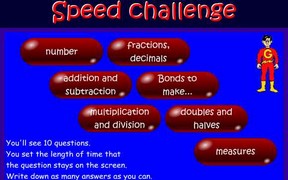 Mental maths questions against the clock. Write down the answers and check them after 10 questions. .
Bingo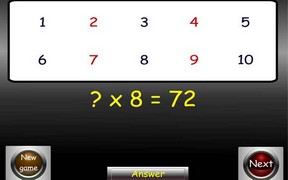 A bingo game on division and multiplication designed for use on an interactive whiteboard. Ideal for starter or plenary sessions.