This term our topic is, 'The Shang Dynasty'. This is an exciting topic all about an ancient Chinese civilisation. This topic is very exciting, thought provoking and will inspire some interesting art work linked to the Chinese culture. Children will learn a lot of key facts and also get a chance to create Chinese lanterns, origami, Chinese art work and calligraphy.
In literacy, we will begin by looking at instructional texts and further on in the term we will be exploring shape poetry. Children we become familiar with following instructional texts to create origami animals, watching instructional videos and discussing and creating their own instructions. When looking at shape poetry, children will become familiar with many different poets and pieces of poetry before create their own poems and sharing them with their class. I am sure the children will enjoy both areas of their literacy work.
During Science this term, our new topic is 'Animals Including Humans' with a focus, predominantly, on the human skeleton, muscles and healthy lifestyles. Children will 'train' to be personal trainers, gaining an insight into all areas of healthy living to help their 'clients' improve their health and physical wellbeing.
You can find out about the learning we have planned for the weeks ahead in our Class Newsletter.
Great websites
Here are some links to webpages that you might like to visit
Hit the Button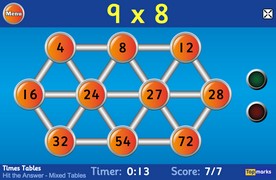 An interactive maths game with quick fire questions on number bonds, times tables, doubling and halving, multiples, division facts and square numbers.
Speed Challenge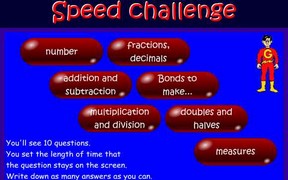 Mental maths questions against the clock. Write down the answers and check them after 10 questions. .
Bingo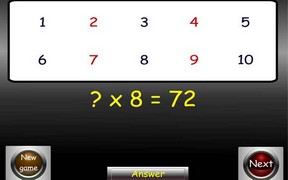 A bingo game on division and multiplication designed for use on an interactive whiteboard. Ideal for starter or plenary sessions.